bondwithin3-5seondssuperglue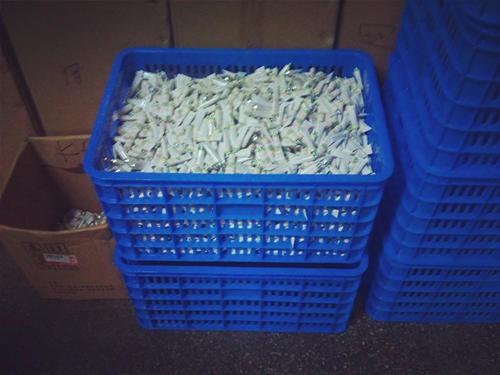 Product details
Product Details:
Type Other Glue
Place of Origin Guangdong, China (Mainland)
Brand Name Guo-elephant
Model Number 01
volume 3g/pc
Color clear
Specification 3 gram/bottle,12 bottles /blister card
Certification SGS
Payment & Shipping Terms:
FOB Price: Get Latest Price
Minimum Order Quantity: 5000 Piece/Pieces
Port: Ningbo China
Packaging Details: 3 gram/bottle,12 bottles /blister card
Delivery Time: within 30 days
Payment Terms: L/C,T/T
Supply Ability: 50000 Piece/Pieces per Week
Detailed Product Description
Brand:Guo-elephant
Product:502 super glue
It suits for metal,ceramics,plastic,wood,leather.
Super glue
The Name Of Product 502 Super Glue
Model Number 01
Ingredient Ethyl 2-Cyanoacrylate
Application suits for metal,ceramics,plastic,wood,leather.
Appearance colourless transparent liquid
Specification 3 gram/bottle,12 bottles /blister card
Measurement(cm) 42*24*36
Super glue is a single-component cyanoacrylate monomer in the liquid state, capable of extremely rapid polymerization between adherent surfaces, result-ing in extremely strong and structural bonds at room temperature.
This instant adhesive will, with only normal surface preparation, bond all materi-als commonly used in the engineering industry, except polyethylene. Polypropylene, teflon, and very porous surfaces, which require special treatment.
Application:
Be sure both surfaces are clean and dry. Apply with extreme care. Never spread with fingers. Apply one drop for each 3 cm area. Apply to only one of the surface, Quickly place two surfaces together with slight finger pressure.
Bond is completed in seconds, or depending on material in about one minute, leave for 24 hours for strongest bond.
Clean away all excess adhesive from container with tis-sue paper. Keep out of reach of children, in cool dry place.
Warning: Keep out of reach of children:
Adhesive will stick to skin very quickly, when using, be sure it dose not come into contact with fingers, do not try to pull it off. Soak fingers in warm warter and work off Nail polish remover may also be used. If adhesive get in eye, wash eye with quantities of plain water, do not try to remove by rubbing or applying solvents, in case of pain or discomfort, consult a doctor.
Bond for home uses:
For mending dishes and household articles, tables, chairs, bureaus and other articles of furniture, fishing tackle and other sports equipment, or for use on metal, leather or paper.
  Why Choose us? Our advantages
  1.Since 2011,Years' experience of Manufacture.
  2.Variety of Designs products
  3.Original manufacturer with direct factory price
  4.High Standard management for quality control.
  5.Safe payment terms: T/T, Western Union, Paypal are available.
  6.Prompt Delivery & Lowest shipping cost : We can get low discount from DHL, Fedex, UPS, TNT, EMS,etc.
  7.OEM, ODM available, Customers' designs are warmly welcome.
  8.Got good reputation both at home and abroad. Long-term Supplier for Customers' reference.
  9.Excellent Service, Smooth exportprocedure.
  10.The most professional adhesive supplier in guangdong province
  How to order?
  Quotation → Invoice → Payment → Making mold → Samples → Production → Package → Delivery → Customs → Received
  Contact informations
  You can contact us by Email,MSN, Yahoo, Skype,Trademanager, QQ,Telephone or Mobile Phone.
  i am nike
  TEL:0086-0769-81888682
  FAX :0086-0769-81888781
  EMAIL:771779838@QQ.COM
  GMAIL:416546404@QQ.COM
  MSN:Guoelephant@live.cn
  YAHOO:guoelephant@yahoo.cn
  SKYPE:z81888682
  QQ:771779838
  WEBSITE:HTTP://www.502js.cn
  Thanks for reading our website,have a nice day!